Personal documentation for a construction loan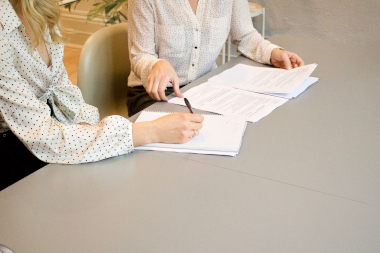 In addition to your ID card and a valid certificate of registration, the bank requires your most recent salary statements, your income tax statement for the previous year, and current pension information. A General Credit Protection Agency report personally signed by you, proof of other loans and leasing contracts, as well as documents on private health insurance (if any) will be requested by all lenders.
Fill out the application correctly and make sure that all documents for construction financing are complete at the time of application.
If documents are missing, this could be the reason for an evitable rejection. In the case of construction financing, the purpose of providing the documents is to check your creditworthiness and ability to pay, to weigh risks and, if approved, to set an interest rate. The fact is that a good financial starting position and the complete provision of all required documents for construction financing mean that your loan application is usually approved.